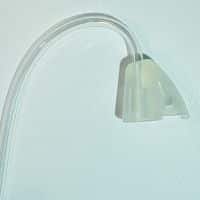 Siemens Signia Slim Tube – £5.95. When you select to purchase a left and a right tube at the same time a reduced price of £8.95 is available.
This listing is for a thin tube and NOT for a hearing aid.
The Siemens Signia Life slim tubes have a screw fitting and are suitable with most current slim tube products available privately and most legacy products too. (First image)
Examples of suitability are Siemens Life 701, 500, 301, 100, Intuis Life, Centra Life etc. and also Motion SX.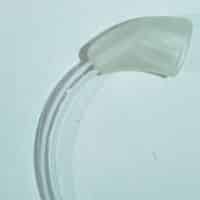 Life tubes are also suitable for NHS supplied Reflex L and Impact L hearing aids, and also the full range of Octiv and Teneo that take a slim tube.
N.B. If you have Motion M or NHS supplied Impact M / Impact Pro M products please select S-Life tube. (Second image)
If you have Motion 13 NX or Motion 13 P NX, or NHS supplied Contrast S+ or HP+ hearing aids please select Connexx tube. (Third image)
If you wear Motion X or the newest AX range then you need Thin Tube 3.0 (not currently listed – ask us for details).
Life tubes are available is sizes 1 to 6, S-Life and Connexx tubes are available in sizes 1 to 4.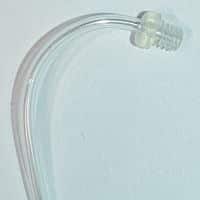 If you are unsure please contact us with your model of hearing aid (with serial number if you have it) for advice before placing your order. Please be careful to make sure you know which size you are ordering as we can't accept tubes back that have been used due to hygiene considerations.
NB. At the end that points into your ear you will see a number, blue denotes a left tube, red denotes a right tube and the number itself is the size of the tube. Please select from the drop down menus the size of tube and the side you require. Also select either Life Tube or S Life tube as appropriate as per detail above.
Domes are here, hearing aid not included!