HAB Hearing are a long established private independent audiology clinic, hearing aid and accessories supplier and ear wax removal specialist based in Silsden, West Yorkshire.
Our friendly and professional team have been helping people hear better for around 20 years.
Mid way between Skipton, Keighley and Ilkley we are within easy reach of West / North Yorkshire and East Lancashire.
Our state of the art facility with dedicated consulting rooms and sound proof testing facilities is very accessible with plenty of good on site parking – right by the door.
We offer diagnostic hearing assessments, visible speech mapping, REM's, video otoscopy, tympanometry, tinnitus management, ear wax removal and more.
The Hearing Aid Brands We Supply;
HAB Hearing supply the very latest and best technology with great value hearing aid prices from all of the main manufacturers available in the UK. We Supply Phonak, Oticon, Widex, Signia, ReSound, Starkey, Unitron and much more. Our goal – to make the complicated simple! 
Hearing Aid Accessories Online
HAB Hearing also operate a very busy online shop supplying many different hearing related products from all the main manufacturers. We supply hearing aid batteries, wax guards, receiver wires, thin tubes, domes, wireless streaming devices and remote controls, and many other accessories. Have a browse around our Accessories Shop. The link is in the navigation bar above. If you can't see what you are looking for just ask!
Ear Wax Removal Service
We run daily sessions for ear wax removal (microsuction, ear irrigation and dry removal) at our clinic in Silsden, and we can generally offer appointments within a few days most of the time. For details on this service click here.
Your Journey to Better Hearing
We have a downloadable PDF version of our company booklet that explains the journey to better hearing. If you would like a complimentary copy to download and read at your leisure, (or use as a reference guide) just click here. If you would prefer a hard copy of this high quality informative booklet you can either pick one up from our clinic if passing, or ask us to post one out to you via our contact page.
Outside our area but still need help?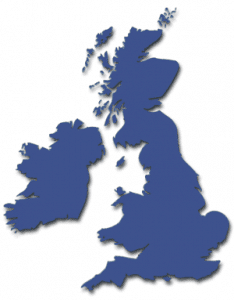 HAB Hearing are leading partners in a UK wide network of high quality independent hearing aid audiologists. Wherever you live in the UK we can put you in touch with a hearing professional local to you who can really help you improve your hearing and quality of life.
N.B. Prices and warranty levels may be different within our network. Your local audiologist will confirm their prices and policies.
As a company HAB Hearing supplies hearing aids to clients locally including Leeds, Bradford, Keighley, Harrogate, Wakefield, Skipton, Halifax and many more surrounding areas.
If you want help or advice, wherever you live in the UK (whether you are in our trading area or not), just contact us and we will do whatever we can to help you.