90,000+ Positive Online Reviews!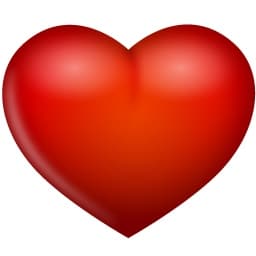 Over the last 10 years or so we have been collecting online reviews as a measure of satisfaction from our lovely customers. These reviews have been collected from various sources including eBay, Amazon, various online reviews platforms like Reviews.co.uk and Google reviews, and also happy clients just taking the time to email us to tell us what they liked about us, what we do and how we do it.
No organisation can be 100% perfect 100% of the time, but when we slip up we always work hard to put things right.
How does this translate? Across all the platforms we collect reviews we have at least 98% positive reviews, we feel quite proud of that!
Please see below a selection of Client Hearing Aid Reviews.
Hi Helen, the new hearing aids are working really well. To be honest at one point I was finding it really difficult to fit them but now I seem to be able to do it quite quickly.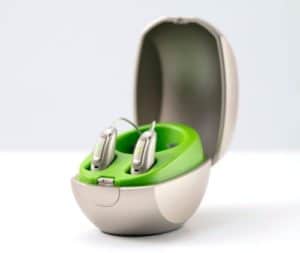 I have found that if I have to wear a face mask it is difficult to remove the face mask without dislodging the hearing aids.
The good point about the hearing aids is that I no longer have to keep asking my wife to repeat everything!
As mentioned above I can now hear what my wife is saying, even though she has a really quiet voice. It also seems to be easier to hear dialogue on television programmes.
The service from HAB has been excellent, right from the start. Much better than going to a "High Street" chain. I would certainly recommend HAB to anyone thinking of getting hearing aids.
Email by Howard M., Keighley, West Yorkshire – Hearing aids supplied were Phonak Audeo P90-R
My journey started in 2016 when a change of career put me in a position where I needed to invest in a set of hearing aids to manage in factory / office environment. At 28 I had never worn them before, I had tried NHS hearing aids but the bulkiness of them along with the fact I was a young lad put me off wearing them and I got by with lip reading and assistance from my partner.
After a recommendation from my brother who has used the company I decided to invest in a pair of private custom made hearing aids, the choice of IIC (invisible in canal) appealed to me and would ensure they would be discreet enough for myself not to worry about anyone knowing I was wearing them.
I contacted Paul who promptly booked me in for a consultation. After having a full assessment, explanation of pros and cons for all different sorts of hearing aids, hearing test and moulds I decided to push forward with some Oticon IIC hearing aids.
There was no hard sell whatsoever, he did not even try and sell me the most expensive set in the range I was after, it was all my choice.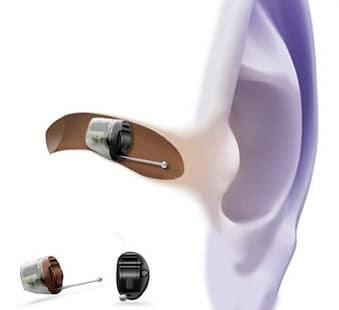 My ear canals are bent at around a tight angle so there were a few concerns that they may not be able to make them as discreet as I'd hoped due to space limitations within the hearing aids to fit the technology due to the shape of the final product, however Paul made me fully aware of this and pushed Oticon the best he could to ensure I received what I required, he even asked Phonak to make a set so I could try and compare the differences between the two.
When the aids arrived they fit perfectly, adjustments were made so the aids fit my hearing test profile and the sound was crystal clear! Unbelievable. The only problem I had was due to the shape of my canals I struggled to relieve pressure and bass from the hearing aid due to the shape of my ear canal which made it sound as if I was underwater and my ears were clogged.
Paul went away and tried to find a solution and in doing so Oticon carved a canal down the outside of the hearing aid to create an opportunity for sound to escape. It worked!!
So the service up to this point is almost perfect but it's gets even better in the form of the after service.
Over the 5 years of the warranty I have needed numerous adjustments to the hearing aids as my hearing deteriorated slightly, numerous repairs through mainly faults of my own and asked to try different settings.
All of which were acted upon and booked in by the audiologist Helen to make the amendments. She offers exceptional after care, is extremely patient and goes out of her way to ensure everything is good before she leaves. I have seen her roughly a dozen times over the course of the 5 years I have been involved with HAB hearing and I could not recommend the company enough. 
I'm currently coming up to 6 years in February since I purchased the hearing aids and although I am no longer in warranty, I still receive instant support and aftercare when needed.
Newer forms of technology are available now which were unavailable when I made my purchase and I will be sitting down with Paul and Helen once again soon enough to choose my next set whilst using the ones I have now as backup.
I can honestly say the purchase of these Oticon IIC hearing aids has been the best purchase I have ever made in my life and have changed my life, my only regret is I wish I had done it 20 years earlier!
Many thanks to Paul and Helen for the service over the last 6 years!
Email by Darrell H., Halifax, West Yorkshire – Hearing aids supplied were Oticon Nera Pro 2 IIC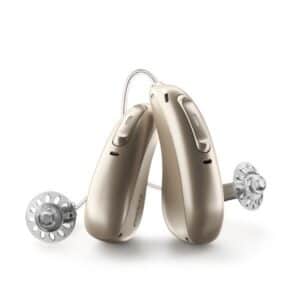 I can't recommend HAB Hearing more highly. This is a modern, professional and very friendly service.
A couple of years ago I found them through e-Bay when I was looking for a TV transmitter to use with my NHS hearing aids. I e-mailed an enquiry and immediately received a reply from Paul, the company CEO. He gave me advice about the model that I needed. Because I don't live too far away from their HQ I found myself, that same afternoon, in HAB's impressive office being served by the man himself. A couple of years later the transmitter developed a fault and was immediately repaired under warranty, again thanks to Paul.
Because of Covid and difficulties seeing an NHS audiologist I recently decided to turn again to HAB and have purchased Phonak Paradise 90 hearing aids. The service has been fantastic. It was Covid safe and it has been a pleasure once again being served by Paul and his friendly audiologist, Helen.
I am delighted with the new aids; they've made such a difference to my hearing. The test and fitting was diligently carried out by Helen who clearly explained how to use and look after them. She paired them to my mobile and now I can control them remotely in different environments. Because of Covid I haven't however been able to test the system out in a restaurant environment. Listening to music and phone calls through my mobile has produced exceptionally clear audio. I can now understand what Bob Dylan and Van Morrison were mumbling about all those years.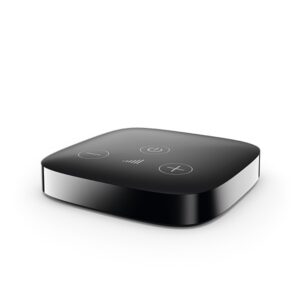 Paul had suggested that I might want to use the use the Phonak TV Connector. He was right, for me, the TV audio isn't as clear as the audio from my mobile. I look forward to buying this Bluetooth transmitter which will give me the same sound quality that I am receiving from my mobile.
If you are buying these aids for use with an Android mobile make sure that you have at least Android version 7. My old smartphone was running on Android 6 and refused to download the Phonak software. To get over this problem I bought a very reasonably priced Samsung Galaxy A12. This runs on Android 10 and has allowed me to upgrade to 11, the most recent version. My new aids are smaller and lighter than the NHS aids I previously wore. They are so light that it's easy to forget that I'm wearing them.
The 5 year warranty is reassuring. It is also useful to know that Helen can make any tweaks to my aids remotely.
Communication between me and this company has been fantastic. Thank you all for making life a more comfortable experience.
Email by Pete C., Leeds, West Yorkshire – Hearing aids supplied were Phonak Audeo P90-R
I first came across HAB Hearing during lockdown one while looking for someone to syringe my mum's ears, we were thrilled to be asked to come the following day.
I was so impressed with the service and friendly staff that I suggested to my mum that we return and get her a hearing test, she was currently wearing hearing aids fitted by Boots.
We saw Helen who was absolutely brilliant, she was kind, patient and very professional, there was no hard sell and she repaired my mum's current hearing aids.
As a result I was so impressed by HAB Hearing and Helen in particular that I persuaded my 88 year old Mother in Law to go for a hearing test.  Her hearing was very bad even though she was wearing hearing aids supplied by the NHS, we could see that she was becoming more isolated and struggling on the telephone.
I asked to see Helen yet again and my Mother in Law wasn't disappointed, Helen was extremely through, explained everything clearly and put us both at ease.  My Mother in Law was fitted with new hearing aids which have given her her quality of life back, she often says that Helen changed her life.
I have recommended HAB Hearing to other people, I wouldn't hesitate in using their services, they are first class.
Thank you for all your help and support, we couldn't ask for more.
Email by Val R., Settle, North Yorkshire – Hearing aids supplied were Phonak Audeo P70-13T
Dear Helen, thank you so much for all your encouragement and expertise in dealing with my hearing problems.
It has taken me some time to realise how badly I was affected by my deafness and becoming quite isolated.
The change since using my hearing aids has been amazing and I feel a different person and able to enjoy life.
Once again many thanks for all your support and help.
Thank You Card by Carole J., Addingham, Ilkley, West Yorkshire – Hearing aids supplied were Phonak Virto Titanium M90
Hi Helen, sorry I missed your call this morning. I am getting on very well with my new hearing aids, no problems or usage issues and have got accustomed to the new format and adjustments very quickly.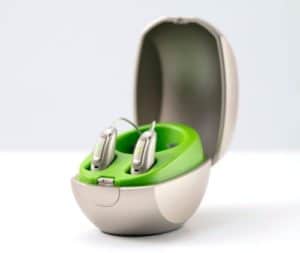 I have been surprised at how unnoticeable the new aids are considering I went from CIC to over ear.
My wife was the only one that knew I was having new aids and up to press, no one from my immediate family has even noticed I have them.
Considering the extra functionality and ease of use, I am well pleased with my purchase.
Thanks for your assistance and continued advice. Regards, John
Email by John B., Leeds, West Yorkshire – Hearing aids supplied were Phonak Audeo P90-312
 I would highly recommend HAB Hearing for the excellent service they provide.
I first had an appointment for my ears to be syringed as I could not get my usual appointment with the nurse and I was so impressed with the way it was carried out that I decided I would purchase my new hearing aids from them.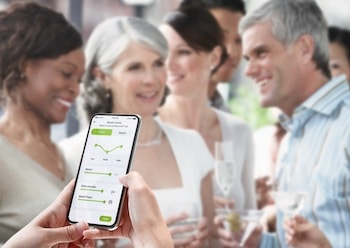 I have worn hearing aids for a number of years and on advice from Helen I purchased the Phonak Audeo P90-312 which can link up to mobile phones.
The friendly, patient, courteous service I received was really appreciated.
Helen was particularly patient when due to my mobile link notifications causing a feedback problem we finally discovered the problem which was due to how I had programmed my mobile phone.
I feel very confident should I have any problem or query before I go for a follow up that I will receive the same excellent service.
I will recommend HAB Hearing to anyone who wishes to receive very individual attention.
Email by Pat G., Cullingworth, near Keighley – Hearing aids supplied were Phonak Audeo P90-312
What a fantastic company and experience! Having profound hearing loss can be (and was in my case) extremely isolating.
I haven't been able to use a telephone for at least five years, and could only watch television if there were subtitles, which caused eye strain and headaches.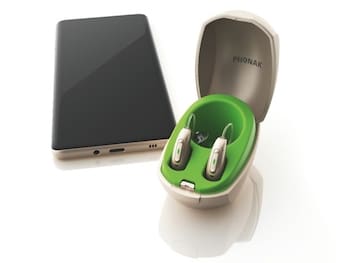 I initially visited HAB Hearing as the wire on both hearing aids had snapped (They were not bought from HAB Hearing).
I contacted them online over a weekend and on Monday Paul fitted me in and mended them so I wasn't without hearing completely.
I decided then I would have a hearing test with Helen as I wasn't convinced I was wearing the hearing aids most suited to my hearing loss.
Fast forward to a month later and I have hearing aids which are perfect for my loss. I can hear on a telephone call and I can hear the TV without subtitles!
This has changed my life dramatically and I can't thank Paul and Helen enough. They are not only extremely knowledgeable and efficient they also genuinely care about each and every client and will go the extra mile to ensure you have the best product for your needs.
The whole team at HAB Hearing are friendly, patient and kind. I highly recommend them.
Email by Jacquie N., Ilkley, West Yorkshire – Hearing aids supplied were Phonak Naida M90-SP BTE with TV Connector
I have worn hearing aids since I was 16 (private ones since I was 21). I wore the Oticon Alta 2 Pro mini RITEs with a power mould previous to these new ones and loved those.
When I saw the new Oticon OPN instruments, I couldn't wait to try them for many reasons. Wearing a Streamer around my neck was always awkward for me with my job (Audiologist) and home life with a baby so when these showed completely wireless streaming I needed to try them.
The sound was immediately similar to what I was used to with the Alta Pros but with a twist. I could "feel" the difference with the sounds around me.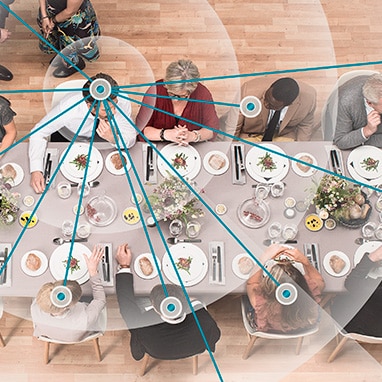 Whereas before I could hear in HD, it felt I could now hear in Ultra HD 4K!!
The little sounds around me were just different (in your face almost) but without overtaking the important speech sounds. The way the OPN works is a very different concept to any other sound I have heard and I have tried A LOT of hearing aids being an Audiologist myself.
It feels as if sound is coming to me rather than having to listen intently to the sounds to make them out well.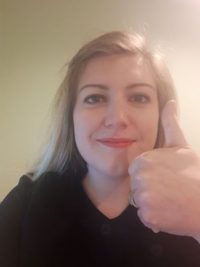 I had a few hiccups with the streaming at first when using Youtube but that sorted itself out after a few weeks without me doing anything.
Everything else was fine from the beginning. The quality of sound from any form of device or connection was great. Better than I remember with the Streamer.
As I commute by train, I watch things online and I never disturb anyone around me and I can always hear extremely well. Using the phone is so much easier than before as well.
The app is OK (very basic) but I don't really use that for anything other than connecting the hearing aids to my phone.
All in all, I am very pleased with the technology. All that's missing is android connectivity now.
Thanks Helen and Paul for sorting me out with these!
Laura
Email by Laura J., Castleford, West Yorkshire – Hearing aids supplied were Oticon OPN1
I've been wearing hearing aids for the past eight years and decided to upgrade, I bought a pair of Phonak Audeo Marvel M90-R aids from HAB Hearing.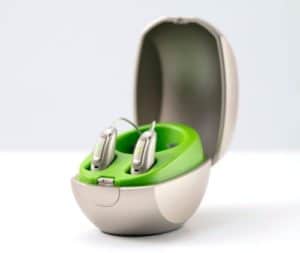 I had bought my original aids from them, so it was an easy decision to go back to them because of the excellent service I'd received when I had my hearing tests, buying my first pair of aids, and the on-going care I'd received over the years.
The new Marvels are outstanding! I have not had the clarity of speech and confidence in a pair of hearing aids like this before, even though my first pair were top of the range.
The Marvels have given me the ability to hear better than before and the new technology, including being able to Bluetooth to my mobile phone and the TV is great.
Also, being rechargeable means I don't have to worry about buying batteries or batteries running out just at the wrong time. I have downloaded the myPhonak App on my mobile and use it to control my hearing aids which is also a good benefit.
All in all, I'm really impressed with both the Marvel hearing aids and the excellent service I get from HAB Hearing.
Email by Paul F., Leeds, West Yorkshire – Hearing aids supplied were Phonak Audeo M90-R
In my late 60s I realised my hearing was not as good as it used to be and was suffering from some hearing loss, probably for a year or two.
A lot of the time I couldn't hear what people were saying & was forever saying "Pardon" and was always wanting the volume turning up on the TV etc.
My family realised I couldn't hear as well as I used to & they frequently suggested I do something about it!
I did some research about hearing aids on the internet & also bought a book, "The Little Book of Hearing Aids" (which is a good book), prior to booking a hearing test/consultation, so I had an idea of brands, their features & prices.
I had a hearing test & consultation at the local hospital and my husband came with me. That consultation was alright but my husband & I weren't reassured about their level of knowledge & experience.
We were going to be spending quite a bit of money on the hearing aids, so we wanted feel that whoever we bought them from really "knew their stuff".
Someone suggested HAB Hearing, so we made an appointment with Paul, for a hearing test & to talk about hearing aids. We got an appointment with him very quickly.
Well, he was simply excellent. His knowledge was very good – he is familiar with quite a few ranges of aids and his knowledge of their various technical specifications is very good. We felt reassured about both his knowledge & customer service and we ordered a hearing aid the same day!

I have Phonak Audeo M aids and they are very good. The hearing aids were set at at initial level that Paul recommended but he said they could easily be adjusted, if need be, when I had chance to use them for a week or two.
Paul contacted me after I had the aid a couple of weeks to see how it was going. I had had a few teething problems such as picking up a lot of peripheral noises that seemed overly loud to me & prevented me from hearing what people were saying: – doors closing & chairs being moved & plates being put down in cafes – the "crackling" of pages being turned as my husband read the newspaper – the hum of fridges in the supermarket – the noise of people eating crisps out of a packet or eating prawn crackers, was very irritating!
Sometimes when I was talking to just one person, the sound of other people talking in the background seemed quite loud and affected my one-to-one conversation.
I made another appointment with Paul (and he was, by the way, able to see me very quickly, without me having to wait several days) and mentioned all these things to him.
It was no problem to him and he speedily adjusted the hearing aids. Since then he has contacted me a couple of times to ask how things are going.
Excellent service & I strongly recommend HAB Hearing!
Email by Susan G., Skipton, North Yorkshire – Hearing aids supplied were Phonak Audeo M90-R
Good day to you, following Helen's visit on Thursday when she fitted me with a pair of these hearing aids, I am now in a position to give you some first impressions.
My previous experience of hearing aids, with Oticon OPN1s and Phonak Audéo B90s had been less than satisfactory, both of these having suffered from an audible (to my ears at least) processing delay or latency which gave many sounds a nasty rattling character.
In the interests of satisfying my curiosity I measured this (because I can) and found the delay to be approximately 8 milliseconds and 6 milliseconds respectively.
Furthermore, the Oticon devices appeared to be applying a frequency shift of approximately 10Hz to frequencies above 1.25kHz, presumably as a feedback suppression measure, and this sounded pretty objectionable to my ear.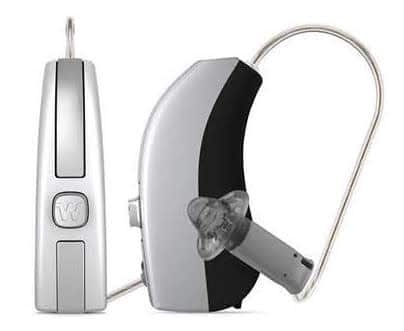 The Phonak aids on the other hand were processing the higher frequencies in a way that imparted a weird unnatural warbling sound to, for example, birdsong and the beeps coming from my various electronic devices.
My immediate impression of the Widex Evoke aids was that they sounded much more natural. There was no obvious delay, nor were there any strange distortions of high-frequency sounds.
Although my ears were already telling me what I wanted to know, I measured the delay of the Evoke 440s and found it to be in the region of 1.6 milliseconds, ie five times better in this respect than the Oticon devices and four times better than the Phonaks. This level of delay is entirely acceptable, ie imperceptible, to my ears.
Further listening served to confirm that whatever measures Widex are employing for feedback suppression, they are not , to my ears at least, audible.
I then explored the possibilities of the equaliser and the SoundSense Learn feature of the Evoke app, which I found easy to use and capable of further improving what was already quite acceptable sound. This capability alone sets the Widex devices apart from the others I've tried, which only offer alternative programmes and a volume control. I think Widex are on to a winner here.
Another area where the Widex hearing aids win is wind noise. I had been standing on top of Otley Chevin for a few minutes this morning in the gale before it dawned on me that there were no objectionable noises coming from my hearing aids.
Speech intelligibility is as far as I can say just as good with the Widex aids as the others.
These hearing aids do still have to pass the test of time, but my initial impressions are very favourable. Widex clearly have a different view compared to other manufacturers of how to build a hearing aid, and I like it very much.
Based on my experience so far, I would say that anyone with a background in music, recording or sound engineering would be well advised to try these hearing aids. And anyone else too.
So thank you to Widex for making them (please communicate my experiences to them) and to Helen for fitting them, and best wishes to all for Christmas and the New Year.
**Update – Follow up in the New Year and no adjustments needed, Mr. Holt was entirely satisfied.
Email by Rod H., Otley, West Yorkshire – Hearing aids supplied were Widex Evoke 440 Fusion
Hi Paul and Helen, hope you are both well. Just a few words to let you know how pleased I am with my new Titanium hearing aids!
What a difference they have made to my life. Although I am still getting used to them and trying really hard not to lip read as much, I am finding a them massive improvement. I have actually heard a bird sing for the first time in my life, I can hear a clock ticking on the wall (annoying at times!)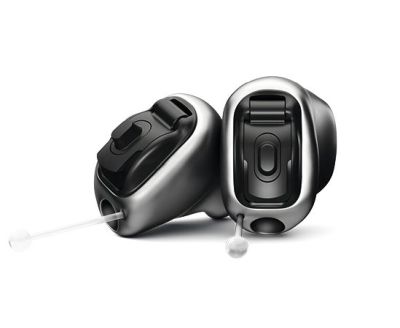 TV sounds a lot better and although I can hear without subtitles, I do still put them on at times for fear of missing out. This may take some time to get used to.
I love the fact that when I'm out in a busy music environment the aids turn themselves down to protect my ears!
I can have a conversation with my son when he is in his bedroom and I'm at bottom of stairs ( I no longer have to ask him to come to top of stairs so I can see his lips).
Group conversations are a lot easier too, it's not perfect just yet but I think from a lifetime habit of lip reading I need to learn to use my ears properly rather than my eyes!
I would like to thank Helen especially for assessing me in my home rather than myself having to travel 15 miles or so to where you are based.
This I found was a massive help especially being a nurse and working 12 hour days and nights, much appreciated. I have some new found confidence and I don't feel as conscious as I did when I wore my NHS behind the ear aid.
Thanks again and I'm sure you will see me again sometime in the future. Best wishes, Sue
Email by Sue S., Brighouse, West Yorkshire – Hearing aids supplied were Phonak Virto B90 Titanium IIC