Contact Form
If you need any help or advice we are here to help! We have a handy FAQ section below with answers to the most commonly asked questions.
If that does not help you the easiest way to contact us is via our contact form below, please give us as much info as you can so we can most efficiently deal with your query. We'll get back to you really quickly (usually within a couple of hours). Depending on the nature of the query we may respond back by phone or email.
You can also contact us by phone at 01535 279285, option 2 for accessories, option 3 for hearing aid related queries and option 4 for wax removal. Office hours are 8.30am to 5pm, Monday to Friday. You might need to leave a message if we are busy with other customers but we will always respond very quickly.
Please note, for accessories queries in particular, the contact form rather than a phone call in the first instance is preferable, this allows us to research your query and respond in detail most efficiently, accessories enquires invariably conclude in a detailed email anyway!
N.B. The Quick Contact Form collects your name, postcode, email address and phone number so we can communicate with you and provide help.
Please check out our Privacy Policy to see how we protect and manage your details.
FAQ's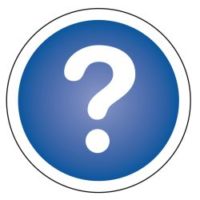 Before you contact us you might find the answer to your query within our FAQ's section below. We have separated the FAQ's into three broad categories of hearing aids, hearing accessories and ear wax removal.
If you can't see the answer to your query below you can fill in the handy contact form above and we'll get back to you very quickly.