Meet the Team!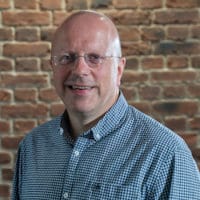 Paul is the owner of HAB Hearing and a practising hearing aid audiologist. With his dedicated team of 20 he runs a very busy company active in a number of key hearing related areas.
The core business over the last fifteen years or so (including under the previous trading name of Digital Hearing Care) has been helping the hard of hearing in the Yorkshire, Lancashire and Greater Manchester area to hear better and to improve lives.
Paul sees clients at our state of the art audiology clinic in Silsden, near Keighley, West Yorkshire, as well as overseeing other areas of the business.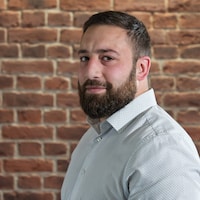 Shaun is the FM manager and undertakes a lot of the back office functions to make sure our very busy office runs smoothly at all times. He is particularly involved in the Phonak Roger product range we specialise in. We have a comprehensive website to deliver this type of solution at FM Hearing Systems.
Shaun has a background in credit control and financial management, and is involved in the various aspects of business development. If you phone the office you will often speak to Shaun, particularly on matters of general administration and technical support.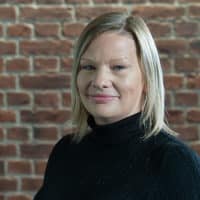 Working alongside Shaun is Emma, our longest serving employee who has been with the company from its very early days, in fact being the first person employed by the company many moons ago!
Emma can turn her hand to most areas of the business and is particularly heavily involved in the fulfilment of orders shipped around the UK and worldwide. Emma also deals with a lot of the technical queries that arise in the course of the day.
We have a trusty band of trainers UK wide (we have 12 trainers based strategically around the UK so can cover virtually any UK mainland postcode), actively supplying radio aid technology to people in the workplace, in education and those who lead busy lives and want more performance than perhaps hearing aids alone can provide. Our training team!
Helen is our lead hearing aid audiologist and takes care of most hearing assessments, advice, hearing aid fittings and aftercare services at our well equipped, state of the art audiology clinic in Silsden. She also performs ear wax removal procedures on site.
Helen has a vast amount of experience in the hearing aid world, training and working initially within the NHS as an audiologist, before progressing to work as a representative for the leading hearing aid manufacturer Oticon for a number of years.
After taking some time out on maternity leave Helen decided she wanted a change of direction and moved into the private sector, and came to work for HAB Hearing in 2015. Helen has been a valued member of our team ever since.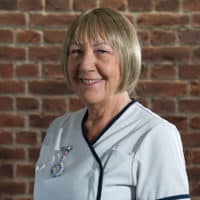 Diane started with HAB Hearing specifically performing ear wax removal after many years working as an advanced nurse practitioner within the NHS, specialising in paediatrics.
Diane retired from the NHS and was looking for a new challenge. We persuaded Diane to join our ranks and offered Diane a role as one of our ear wax removal specialists which she tells us she really enjoys! Diane's vast experience and medical background are a real asset to HAB Hearing.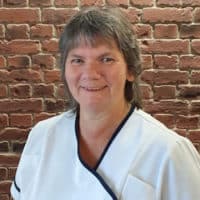 Christine is our newest ear wax removal specialist, joining us in September 2020. Christine brings a wealth of experience to her new role as she already has many years of wax removal experience within the NHS system.
Christine has learned new techniques while at HAB Hearing and has already made her mark as a very enthusiastic member of the team!
If you have excessive wax in your ears causing a blockage resulting in a hearing loss or unpleasant feeling we can fix that – and fast! Sometimes same day and typically within a day or two. The service is really popular, no need to apply messy oil for weeks at a time….
We particularly specialise in the microsuction technique of removing ear blockages and also offer ear irrigation and dry removal.  Click here for more details.
Julie runs our busy online hearing aid accessories business where you can find hearing aid batteries and accessories for any hearing aid brand available in the UK. Helping Julie with accessories is Janet, who also plays a large part in administration of our on site ear wax removal service.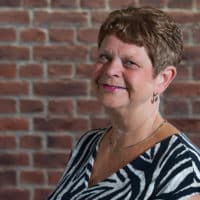 If you can't see the product you are looking for on the website just ask either Julie or Janet for assistance, and they are sure to be able to help you with anything you need.
As well as our website we have a strong presence on eBay and Amazon.
We are one of the largest suppliers of hearing aid batteries in the UK actually.
We ship to UK addresses, the EU and many other countries worldwide – we ship a couple of million hearing aid batteries a year!
Don't live locally?
HAB Hearing are also leading partners in a UK wide network of high quality independent hearing aid audiologists. Wherever you live in the UK we are likely to be able to put you in touch with a hearing professional local to you who can really help you improve your hearing and quality of life. N.B. Prices and warranty levels may be different within our network, your local audiologist will confirm their prices and policies.
If you want help or advice, wherever you live in the UK, just contact us and we will do whatever we can to help you.
Why choose us?
So you have found our website and now you know a little about us, a question you might ask yourself is 'Why choose HAB Hearing' over other hearing aid suppliers you can find on the internet that are just a click away?
We would say there are three compelling reasons to contact us if you have a hearing loss and are looking for the best solution and aftercare support…
Price – We have some of the lowest prices you can find anywhere in the UK
Choice – We offer the widest choice as independent suppliers, many companies have limited ranges
Aftercare – We see the ongoing service we supply as THE most important part of the solution.
Please do browse around our website, check out our great value hearing aid prices and read our reviews to find out what our clients think about us. If you think we might be able to help we would be delighted to hear from you, just click the Contact tab above for all the ways you can get in touch.