Hearing Aids
HAB Hearing are a leading independent private audiology clinic based in Silsden, West Yorkshire. We have dedicated consulting rooms offering diagnostic hearing assessments, visible speech mapping, REM's, video endoscopy, tympanometry and more.
Mid way between Keighley, Skipton and Ilkley we are within easy reach of West and North Yorkshire and East Lancashire.
As an independent audiology clinic we can supply the best hearing aid technology from all the worlds leading hearing aid manufacturers in a friendly and professional setting.
FM Hearing Systems
Our sister company FM Hearing Systems supplies radio aid equipment (particularly specialising in Phonak Roger) across the whole of the UK.
To support the supply of Phonak Roger equipment we have a trusty band of 10 trainers spread strategically around the UK covering virtually any UK mainland postcode. We supply radio aid technology to people in the workplace, in education and those who lead busy lives and want more performance than perhaps hearing aids alone can provide.
Ear Wax Removal
If you have excessive wax in your ears causing a blockage resulting in a hearing loss or unpleasant feeling we can fix that – and fast! Sometimes same day and typically within a day or two. The service is really popular, no need to apply messy oil for weeks at a time….
We particularly specialise in the microsuction technique of removing ear blockages and also offer ear irrigation and dry removal.  Click here for more details.
Hearing Aid Accessories
We supply virtually all hearing aid accessories via our online shop here. If you can't see the product you are looking for on the website just ask for assistance, and we are sure to be able to help you with anything you need.
As one of the leading UK suppliers of hearing aid accessories we also have a strong online presence on eBay and Amazon.
Don't live locally?
HAB Hearing are also leading partners in a UK wide network of high quality independent hearing aid audiologists. Wherever you live in the UK we are likely to be able to put you in touch with a hearing professional local to you who can really help you improve your hearing and quality of life.
N.B. Prices and warranty levels may be different within our network, your local audiologist will confirm their prices and policies.
If you want help or advice, wherever you live in the UK, just contact us and we will do whatever we can to help you.
Why choose us?
So you have found our website and now you know a little about us, a question you might ask yourself is 'Why choose HAB Hearing' over other hearing aid suppliers you can find on the internet that are just a click away?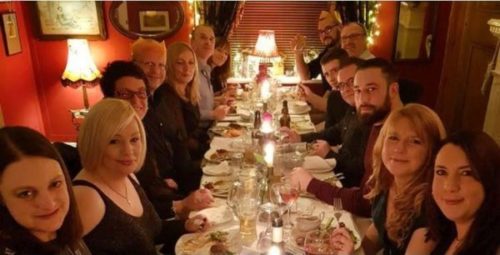 We would say there are three compelling reasons to contact us if you have a hearing loss and are looking for the best solution and aftercare support…
Price – We have some of the lowest prices you can find anywhere in the UK
Choice – We offer the widest choice as independent suppliers, many companies have limited ranges
Aftercare – We see the ongoing service we supply as THE most important part of the solution.
Please do browse around our website, check out our great value hearing aid prices and read our reviews to find out what our clients think about us. If you think we might be able to help we would be delighted to hear from you, just click the Contact tab above for all the ways you can get in touch.