Ear Wax Removal - by Microsuction, Irrigation and Dry Removal
HAB Hearing provide a daily ear wax removal service at our well established and hi-tech audiology clinic in Silsden, within 10 minutes drive of Keighley, Skipton and Ilkley.
We are central to West Yorkshire, East Lancashire and North Yorkshire, with Colne, Burnley, Otley and Bradford all under a half hour drive away.
We have lots of easy access on site parking right by the door for those with limited mobility. Click this map for directions and where to find us.
Our friendly and professional wax removal team help those who have excessive wax in their ears causing a blockage, hearing loss or unpleasant feeling. We are fast and efficient!
Ear Wax Removal Treatments
We specialise in microsuction (hoovering out with a fine tip probe), irrigation (flushing with water, commonly referred to as syringing) and dry removal (manual removal with an instrument). If interested in the difference, read this.
Depending on what we find on the day we may use any one or a combination of all three methods to ensure a satisfactory result. Other wax removal clinics often only offer one method of wax removal and don't have the same level of equipment and expertise to efficiently clear the ears.
The cost of treatment is £39 for one blocked ear and £59 if both ears are blocked. If you are experiencing problems but no blockage is present we can offer a simple hearing check on the day, video endoscopy to record a video of the state of the ear canal and ear drum if relevant, and make use of tympanometry to help point to conditions such as middle ear dysfunction – consultation fee £25.
Booking an Appointment
To arrange ear wax removal just click the 'Book an Appointment' button to start the process – it works 24/7. Do bear in mind when booking that ideally you need to apply 2-3 days of olive oil or similar in each ear morning and evening to soften the wax and ensure a comfortable and pain free procedure. N.B. if you feel ill please discuss with us before booking!
You will be able to choose a suitable appointment time and date via our online booking system.
Booking an appointment can be arranged from start to finish completely online and outside office hours if that is your preference, and you can also contact us if you need to speak to us first or prefer to book an appointment by phone.
Our wax removal service is entirely within the clinic and we do not offer a home visit service, we feel the clinic is the most appropriate venue to offer the service.
Meet the Professionals
We only employ fully qualified, insured and experienced ear care professionals. Our five qualified professionals have a combined background in NHS and private health and audiology of nearly 150 years! Meet our ear wax removal practitioners;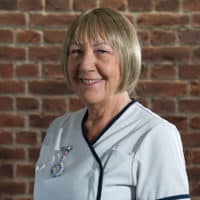 Diane
Nursing Background & Ear Wax Removal Specialist
Helen
Audiology Background including Ear Wax Removal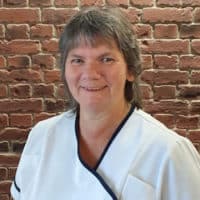 Christine
Nursing Background & Ear Wax Removal Specialist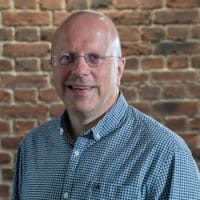 Paul
Audiology Background including Ear Wax Removal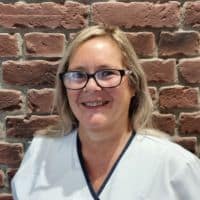 Jacqui
Nursing Background & Ear Wax Removal Specialist
Where are we?
Our ear wax removal clinic performing microsuction, ear irrigation and dry removal is based in Silsden and is 10 minutes from Keighley, Ilkley and Skipton.
We are also handily close for ear wax removal to Colne, Burnley, Otley and Bradford, less than half an hour away.
Further afield, we are less than 3/4 of an hour travelling distance by car for ear wax removal services from Harrogate, Leeds and Halifax.
Our base is in West Yorkshire and East Lancashire and parts of North Yorkshire are easily accessible. We have ample parking.
If you REALLY need that wax blockage clearing quickly, efficiently, and safely with state of the art equipment in suitable premises it's not too far to get here!
"Such an amazing experience. My ears have been blocked in the past and the nurse at my local GP surgery had done an ok job. But the service I got at HAB was different class. Before the appointment I was pretty much deaf one ear. The wax they got out was huge and satisfying disgusting! I can now hear in full HD! Thank you." – Peter
"Booking was quick and efficient. Preparation video gave me confidence that all safety aspects of the procedure would be covered. The treatment was painless and thorough. Many thanks." – Frances
"Brilliant service. Been struggling with a blocked ear and what a relief to have in removed and in a pleasant and very professional way. Thank you." – John
"My husband attended HAB clinic with severe hearing loss due to build up of wax in both ears and was extremely delighted with the service and the professionalism of Paul the consultant who dealt with him both in his regards to the Covid19 situation and the patience to ensure a satisfactory outcome. I would not hesitate to recommend HAB to anyone." – Linda
"Morning Paul, just a word to say many thanks for the wonderful service I received last week re wax removal. Excellent result and great communications." – Michael
"Hello, I visited your premises on Thursday and received excellent service from Diane for wax removal. With much appreciation." – Peter M.
"Very pleased with the service I received from Diane. I would certainly recommend HAB" – Harry H.
"Hi, I had an appointment with you yesterday for wax removal. What can I say, from the minute I walked into HAB Hearing, Covid19 protocol on entrance to the treatment room, payment and Covid19 protocol on departure was 100% professional, friendly etc. I'm wax free of which I have had for some time going through the Dr's etc etc, and all it took here was 10mins!!!!!!!! Fantastic. Thank you so much, especially to Diane" – Elaine S.

"Mum had both ears syringed and was made to feel totally welcome and at ease. An appointment was offered really quickly. We would definitely recommend Paul and his team. Thank you" – Adele G.
"First class service, confirmation email of booking with reminders. Most impressive premises modern and comfortable" – Terry B.
"Brilliant service, appointment within 48 hours but got a cancellation and the procedure was done the same day, HAB were good enough to call me in offer the cancellation appointment. The in-house Covid19 controls were excellent with all mandatory considerations adhered to, covering GOV / HSE guidelines, and more" – Paul B.
"Hello Helen, I want to confirm my appreciation of the wax removal procedure and to say it was five star.
You were very patient Helen and removed hard wax from my right ear. Any future problem I may have I would not hesitate to contact yourselves . My thanks again. Kind Regards" – John H.
"Was really impressed by your service. Safe, efficient, friendly, and excellent value. My ear was completely blocked and painful. Sorted in 15 minutes. Would definitely recommend you and re-visit again. Many thanks" – Stuart L.
"I was well satisfied with my treatment. I felt 'covid-safe' and I was well looked after. Helen had a difficult job on her hands as my ears were really full of wax but she was great and gave me some good advice. I can now hear a pin drop ! Thank you. I shall certainly recommend you to anyone needing ear wax removal" – Elizabeth B.
"I would rate my experience as 5 star, and I felt that the communication beforehand and service on the day were exceptional. The care and consideration shown to me by Christine were of the highest standard and I would have no hesitation in recommending HAB to others."  – John H.
"Dear Helen, I am absolutely delighted after months and I mean months into last year my hearing I have got back. I give you Helen 50 stars" – Shirley
"I rate the service I received 5 star, I was very satisfied, very caring assistant everything explained well. I will certainly use this special service again. Thank you once again. Kind regards" – Irene S.
"Thank you for a pleasant, trouble free experience last Friday. 5 stars"
–
Judith I.
"Dear Helen, just wanted to thank you for the service you gave me yesterday, I was having terrible problems with my right ear and as you were aware I was extremely nervous. The service you gave me from the moment I arrived was wonderful, reassuring, and extremely professional. Since you cleared the wax blockage in my ear I now have better hearing than ever and also feel great 🙂 Thank you so much I am thrilled and the service your company offers is second to none" – Craig P.