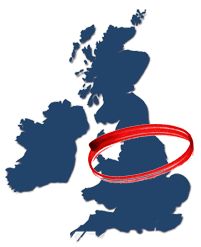 Do you feel you can't hear as well as you used to? Or maybe others around you are asking if you are hard of hearing?
If you live in Bradford or its surrounding areas why not contact us for help or advice?
I'd like to tell you a little more about our company, and offer you some good reasons why. If you are suffering from hearing loss and want to do something about it you should arrange a free home hearing assessment with us to find out how we can help you hear better.
It's actually quite easy to fix your hearing. One route is to make use of NHS equipment, this certainly satisfies some.
You might not like the idea of the quite large beige behind the ear NHS hearing aids and want something more discreet. If you don't want to deal with NHS queues and waiting times, if you want access to the widest range of the latest and best technology available you should consider us.
How do we compare to other private hearing aid suppliers? There are three main areas where we excel. Price, choice and aftercare.
On price we are very competitive, we even post all our pricing on our website for all to see and compare. Most companies don't list their prices in this way mainly because they suffer by comparison, we are totally transparent and up front.
Our prices might not be the absolute cheapest in the UK, but we are very close to the best prices you will find. We are actually substantially lower in price than most other suppliers.
We offer the widest possible choice because we are independent of manufacturer. The majority of hearing aid suppliers are not, particularly companies with a national presence. If we supply a particular hearing aid and it doesn't suit you for any reason we can either refund you your money or try a different type of hearing aid. Once you ask us to help you we do whatever we need to do to make sure you are a happy customer.
The price you pay and the benefit of choice are of course very important factors. Where we particularly excel is in the aftercare we provide. We feel aftercare is THE most important factor when you pay what is, lets face it, a fairly substantial amount of money. Have a look at our testimonials page on the website and see what our customers think about us.
In everything we do we aim to exceed expectation, to deliver more than we promise. You can also visit us at our audiology clinic just down the road in Silsden, near Keighley.
We offer a ear wax removal service at our state of the art clinic if your ears become blocked up with excessive earwax. We particularly specialise in the microsuction technique of removing ear blockages.
(In some cases ear irrigation or dry removal is more appropriate, we use these methods where needed). We do not perform ear syringing, the three methods we do use are more effective and safer.
Testimonial – I have known Paul for over 11 years and he has always been there for me. Key to Paul's success is he first understands the problem, and then finds the hearing aids that are right for you rather than adopt one solution fits all.

I have just bought my third pair of hearing aids from him – Phonak Virto V90 CIC. That alone speaks volume about his customer service and retention!

As for the Phonak Virto V90 CIC I am truly amazed by their performance and quality. You can tell when they are suppressing traffic noise whilst at the same time zooming in on vocals.

They surpass the performance of my already excellent Phonak Exelia Art CIC. Regards, Ajaz, Bradford
We work closely with other like minded independent audiologists offering the same high level of aftercare at great value prices. Even if we can't help you personally we can recommend someone local to you virtually anywhere in the UK.
If you have hearing loss and its bothering you, what have you got to lose. Don't hesitate, just pick up the phone or send us an email. We'll be really pleased to hear from you.