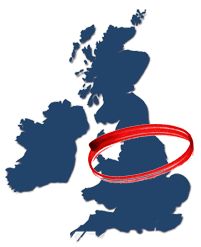 We are a local independent hearing aid supplier with our base in West Yorkshire, covering the Leeds area and far beyond.
What we offer is a free hearing test, good quality advice and low hearing aid prices at our state of the art audiology clinic in Silsden, near Keighley.
We specialise in high quality digital hearing aids at low prices with great aftercare.
Manufacturers we supply include Phonak, Oticon, Widex, Starkey, GN Resound, Signia and Unitron hearing aids.
We also supply Bluetooth and wireless compatible hearing aids, hearing aid accessories, noise protection products and FM systems.
Please feel free to compare our hearing aid prices to any hearing aid supplier in the Leeds area or beyond. We fare very well particularly compared to the high street chains who can be expensive in comparison like for like and brand for brand.
Aside from pricing we have always believed that THE most important part of hearing aid supply is the quality of the aftercare service provided. No matter what you have paid for hearing aids and whether it's the very best technology available or not, if the aftercare package is lacking you just won't get value for money or the hearing you deserve.
Check out our testimonials page to get an idea of what sort of company we are.
Another way we stand out from the crowd is that we are totally independent. We can supply hearing aids from every manufacturer available in the UK. A lot of our competitors have limited ranges from a couple of hearing aid manufacturers.
So to recap, why should you choose HAB Hearing to assess your hearing and advise you which hearing aids are best for you? We offer some of the best hearing aid prices around, certainly the widest choice of hearing aid technology, and we are convinced a level of aftercare better than most others.
We offer a ear wax removal service at our state of the art clinic if your ears become blocked up with excessive earwax. We particularly specialise in the microsuction technique of removing ear blockages.
(In some cases ear irrigation or dry removal is more appropriate, we use these methods where needed). We do not perform ear syringing, the three methods we do use are more effective and safer.
Email Testimonial by Professor D.J. – Leeds

Hi Paul, Just back from our short break. Yes the new Oticon's have worked well during our holiday. When out with the dog on the cliff path, I suddenly heard the sound of a skylark high up nearby. It was competing with another bird which I was also able to distinguish. I had not heard a skylark already in the sky, unless pointed out to me, for several years. That was an excellent test.

I have found the Oticon's better than the previous ones. Particularly when in the car driving and having to listen to people all round. I have also heard better when out walking. I would indeed like to keep the new aids. All the best, David