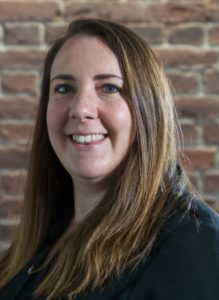 Hello, my name is Helen, and I am the chief audiologist of HAB Hearing. We are a long established private independent audiology clinic, hearing aid and accessories supplier and ear wax removal specialist covering the Otley and Ilkley area.
We have a long heritage of helping people hear better locally for around 20 years!
We offer a free and comprehensive hearing assessment with 'no nonsense' good quality advice at our state of the art audiology clinic just down the road in Silsden.
We are a very short 10 minute drive from Ilkley to Silsden and parking and easy access is never a problem. We always have lots of our own free parking spaces right by the door, great if you are less agile or just don't fancy walking!
We specialise in good value and high quality digital hearing aids with excellent aftercare. Manufacturers we supply include Phonak, Oticon, Widex, Starkey, GN Resound, Signia and Unitron hearing aids.
We also supply a very wide range of hearing aid accessories, noise protection products and FM systems on site and by mail order – we are one of the largest by volume suppliers of hearing aid accessories in the UK, and right on your doorstep!
We have the latest and best equipment available and are always investing to ensure the best possible outcomes while maintaining great value.
The price you pay and the benefit of choice are of course very important factors. Where we particularly excel is in the aftercare we provide. We feel aftercare is THE most important factor when you pay what is, lets face it, a fairly substantial amount of money. Have a look at our Reviews page (link above) and see what our clients think about us.
We offer a ear wax removal service at our state of the art clinic if your ears become blocked up with excessive earwax. (Prices start at £39). We particularly specialise in the microsuction technique of removing ear blockages and also offer irrigation and dry removal routinely.
We have an About Us page if you want to read a little more about what makes us tick.