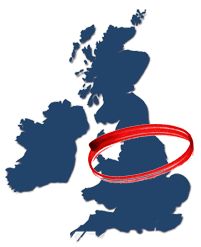 We are the leading independent hearing aid specialist in the Otley and Ilkley area. We offer a free hearing test, good quality advice and low hearing aid prices at our state of the art audiology clinic in Silsden, near Keighley.
We specialise in high quality digital hearing aids at low prices with great aftercare. Manufacturers we supply include Phonak, Oticon, Widex, Starkey, GN Resound, Signia and Unitron hearing aids.
We also supply Bluetooth and wireless compatible hearing aids, hearing aid accessories, noise protection products and FM systems.
Why deal with us instead of a national company? Three reasons – Price, Choice and Aftercare.
Compared to dealing with most of the national companies you could reduce the purchase cost of hearing aids substantially.
Also, most of the national suppliers supply from a very limited number of manufacturers. Even then not the full range of hearing aids available from the manufacturers they use.
This, along with our commitment to excellent aftercare makes us the number one choice.
On price we are very competitive, we even post all our pricing on our website for all to see and compare. Most companies don't list their prices in this way mainly because they suffer by comparison, we are totally transparent and up front.
Our prices might not be the absolute cheapest in the UK, but we are very close to the best prices you will find. We are actually substantially lower in price than most other suppliers.
We offer the widest possible choice because we are independent of manufacturer. The majority of hearing aid suppliers are not, particularly companies with a national presence. If we supply a particular hearing aid and it doesn't suit you for any reason we can either refund you your money or try a different type of hearing aid. Once you ask us to help you we do whatever we need to do to make sure you are a happy customer.
The price you pay and the benefit of choice are of course very important factors. Where we particularly excel is in the aftercare we provide. We feel aftercare is THE most important factor when you pay what is, lets face it, a fairly substantial amount of money. Have a look at our testimonials page on the website and see what our customers think about us.
We offer a ear wax removal service at our state of the art clinic if your ears become blocked up with excessive earwax. We particularly specialise in the microsuction technique of removing ear blockages.
(In some cases ear irrigation or dry removal is more appropriate, we use these methods where needed). We do not perform ear syringing, the three methods we do use are more effective and safer.
Letter by Mrs. R.H., Otley

I felt I must write to say what a difference the hearing aids have made to my life over the last two years.
I feel more confident socially and when in town shopping.
Your advice and service you provide after purchase is first rate and reliable.
Good hearing aids are not cheap but I have never regretted it – in fact I would be lost now without them.