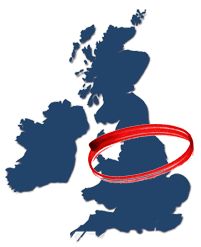 We are THE leading independent supplier of digital hearing aids in Skipton and the surrounding areas of Yorkshire and Lancashire.
We offer a free hearing test, good quality advice and low hearing aid prices just down the road at our state of the art audiology clinic in Silsden.
Low Prices – We regularly check the hearing aid prices of other suppliers to ensure we are competitive.
The Widest Choice – Unlike most of our competition we offer the FULL range of hearing aid technology from ALL suppliers.
Great Aftercare – We offer excellent aftercare, check out our Reviews page to see what our customers say about us.
Manufacturers we supply include Phonak, Oticon, Widex, Starkey, GN Resound, Signia and Unitron hearing aids.
We also supply Bluetooth and wireless compatible hearing aids, hearing aid accessories, noise protection products and FM systems.
Please feel free to compare our hearing aid prices to any hearing aid supplier in the Skipton area or beyond. We fare very well particularly compared to the high street chains who can be expensive in comparison like for like and brand for brand.
Aside from pricing we have always believed that THE most important part of hearing aid supply is the quality of the aftercare service provided. No matter what you have paid for hearing aids and whether it's the very best technology available or not, if the aftercare package is lacking you just won't get value for money or the hearing you deserve.
We offer a ear wax removal service at our state of the art clinic if your ears become blocked up with excessive earwax. Our prices start at £39. We particularly specialise in the microsuction technique of removing ear blockages.
Another way we stand out from the crowd is that we are totally independent. We can supply hearing aids from every manufacturer available in the UK. A lot of our competitors have limited ranges from a couple of hearing aid manufacturers.