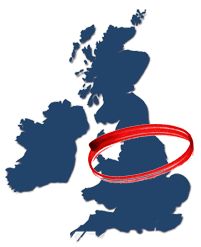 We are THE leading independent supplier of digital hearing aids in Wakefield and the surrounding areas of Yorkshire and Lancashire.
We are a West Yorkshire based company, our state of the art audiology clinic is in Silsden, near Keighley.
Low Prices – We regularly check the hearing aid prices of other suppliers to ensure we are competitive.
The Widest Choice – Unlike most of our competition we offer the FULL range of hearing aid technology available from ALL suppliers.
Great Aftercare – We offer excellent aftercare, check out our Testimonials page to see what our customers say about us.
We offer a ear wax removal service at our state of the art clinic if your ears become blocked up with excessive earwax. We particularly specialise in the microsuction technique of removing ear blockages.
(In some cases ear irrigation or dry removal is more appropriate, we use these methods where needed). We do not perform ear syringing, the three methods we do use are more effective and safer.
Email by Anne D. – Wakefield

Hi Paul, I thought you'd like to know that your adjustment has worked, well beyond my expectations!
I was at a 100-strong function last night, where I had to look after the Mayor, whose wife is really softly-spoken, and I had no problems at all despite all the surrounding chatter.
I can't ever remember following a conversation in a crowd so easily.
I'm happy for you to use this as a testimonial, both for the hearing aid and for your skill. Thanks.
Regards, Anne