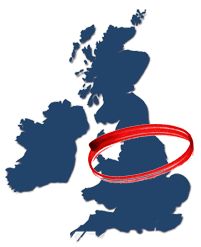 We are the leading independent hearing aid specialist in the Wetherby area. We specialise in high quality hearing aid technology at low prices with great aftercare.
Manufacturers we supply include Phonak, Oticon, Widex, Starkey, GN Resound, Signia and Unitron hearing aids.
We also supply Bluetooth and wireless compatible hearing aids, hearing aid accessories, noise protection products and FM systems.
We are well placed to cater to the needs of our customers throughout Yorkshire and Lancashire.
We offer a ear wax removal service at our state of the art clinic in Silsden, between Skipton and Keighley, if your ears become blocked up with excessive earwax. We particularly specialise in the microsuction technique of removing ear blockages.
(In some cases ear irrigation or dry removal is more appropriate, we use these methods where needed). We do not perform ear syringing, the three methods we do use are more effective and safer.
Call or email now for a Free Hearing Test or information on our low hearing aid prices.
Testimonial – Hi Paul, a progress report on my new Phonak hearing aids. They are very comfortable to wear.
I played golf in them twice and the wind noise is much less than I have been used to. I am able to talk to the chaps better than before.
I don't need the TV quite as loud as before. The main test was conversation in club house when over twenty of us were together creating quite a lot of background chat.
I was able to converse much better than previously.
The volume is probably about right and I have found it useful to be able to increase/decrease on a few occasions.
They aren't giving me perfect hearing of course but are much improved on my previous hearing aids.
Overall I am pleased with the result.  Regards, Derek, Wetherby