Phonak Roger Clip-on Mic
The Roger Clip-on Mic is an easy-to-use wireless microphone that enables people with hearing loss to enjoy effective one-to-one communication in loud noise and over distance.
This discreet shirt-worn accessory is used by the partner of the hearing aid user. It is fully automated and boasts game-changing Roger speech-in-noise performance. It can be used as a standalone microphone or alongside other Roger Clip-On Mics or the Roger Pen. It can also be used to listen to TV and multimedia.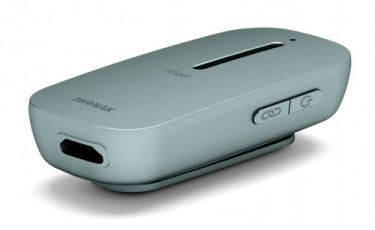 The features of Phonak Roger Clip-on Mic include;
Proven Roger speech-in-noise performance
Advanced microphone beamforming
Multiple microphone use in a network
Audio input for connection to multimedia devices
Operating time: 6 hours
Operating range: 10 meters / 33 feet (typical) 20 meters / 66 feet (ideal conditions)
The Clip-on Mic will only work with one pair of Roger ear level receivers or one Roger Mylink, if you expect to use a Roger transmitter to broadcast to multiple receivers or want to be able to use a Roger transmitter in any other way besides to hear one person via the Clip-on Mic attached to their lapel please select the more flexible Roger Pen.
We see the Clip-on Mic more as an addition, a little helper for the Roger Pen rather than as a standalone device.
Roger Clip-on Mic is supplied with a docking station, UK wall plug with USB to MicroUSB charging lead, a storage pouch, a lanyard for use when neck worn, a 3.5mm to 3.5mm audio cable, a 3.5mm to MicroUSB audio adaptor cable, red and white Phono plugs to 3.5mm audio adaptor cable and a Quick Set Up Guide.
This product can be purchased on our sister website FM Hearing Systems by clicking this link which opens in a new window.