Phonak Roger Mylink Receiver (03 Band)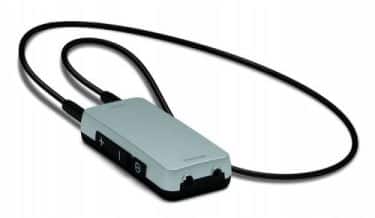 Phonak Roger MyLink Universal inductive neckloop receiver – Roger MyLink is an easy-to-use and affordable Roger receiver suitable for use with any hearing instrument featuring a T-Coil (from Phonak or any other manufacturer).
Roger MyLink is compatible with most Roger wireless microphones. Phonak Roger MyLink benefits from these features;
Industry's best ever speech-in-noise performance (proven improvements of up to 54% over other FM and digital systems, and 35% over Dynamic FM)
Compatible with all hearing instruments with a T-Coil
Headphone output
This product can be purchased on our sister website FM Hearing Systems by clicking this link which opens in a new window.