Phonak Roger Select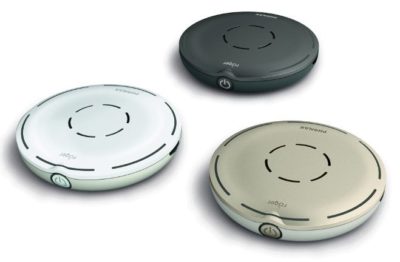 Roger Select is specifically designed to help boost your hearing performance and keep you at the heart of the conversation. What makes Roger Select so unique is its innovative MultiBeam Technology that allows you to hear regardless of where a voice is coming from.
Improves speech understanding – By utilizing multiple microphones in six directions, speech is covered in a 360° listening radius. Understanding group conversation in background noise is 61% better than with hearing aids alone.
Feel part of the whole conversation – Placed in the center of a table, it automatically selects the person who is talking and seamlessly switches from one talker to another.
Be in control and stay connected – In situations where multiple conversations take place, select the person or conversation you want to focus on with a single manual touch.
Capture every single precious moment – Simply clip it on clothing or hang it around the speaker's neck to capture moments that matter most.
Make wireless phone calls and enjoy listening to TV – Roger Select features wideband Bluetooth® for phone calls.  You can also enjoy listening to the TV or multimedia devices such as music players and computers.
This product can be purchased on our sister website FM Hearing Systems by clicking this link which opens in a new window.