Phonak Roger Table Mic II
A wireless microphone especially designed for meetings, enabling people with a hearing loss to focus on work rather than on hearing.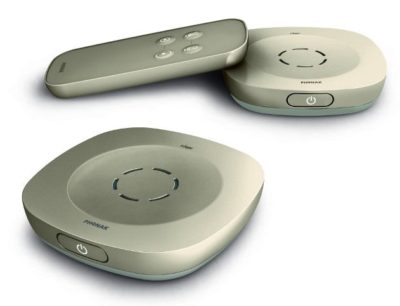 Meetings can be a challenging listening environment. By simply placing a Roger Table Mic II on a meeting table, it transmits clear speech directly to your hearing instruments, allowing you to fully participate.
The audio processing parameters in Roger Table Mic II are fine tuned for meetings. It selects the person who's talking and switches automatically between the meeting participants.
One Roger Table Mic II is perfect for a smaller meeting environment. For larger meetings a twin pack of Roger Table Mic II's is more appropriate. It is possible to connect several Roger Table Mics and also other Roger transmitters like Roger Select for the maximum benefit.
Choose the way you hear in large meetings – some meetings are noisier than others. The adjustable pick-up range allows you to adapt your listening comfort and choose the way you hear with the provided remote control. Select a broad pick-up range for little background noise, or a more focused pick-up range when background noise is present.
With a battery capacity of 16 hours you will never have to worry about the operating time. Roger Table Mic II is very easy to use. Connecting the receiver to Table Mic II is done by the simple push of a button. Table Mic II can also transmit the sound of multimedia e.g. computer audio
This product can be purchased on our sister website FM Hearing Systems by clicking this link which opens in a new window.