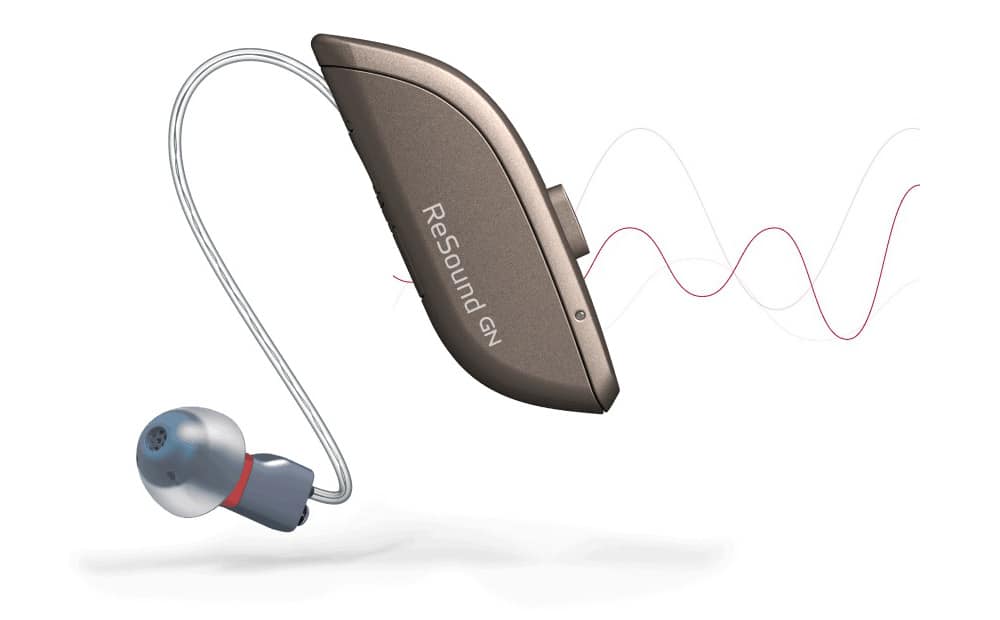 Nature has designed the shape of your ear to perfectly capture the sounds around you. And because the shape of your ear is unique to you, the sound you hear is uniquely yours.
Most 'on the ear' hearing devices capture sound from behind the ear only. ReSound One with M&RIE changes all of this by using your unique ear shape to collect the whole sound, just as nature intended.
Introducing the groundbreaking M&RIE – ReSound One is the world's first full-featured hearing aid with M&RIE (Microphone & Receiver-In-Ear) with two traditional microphones on the back of the ear and a third that sits discreetly inside your ear canal.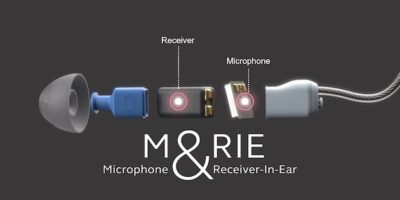 Placing a microphone inside your ear as well as behind it and using your unique ear shape to collect sound give you the truest sense of space and location of sounds. This is because it makes use of something called the pinna effect.
Our ears are designed to direct sound in to the ear canal and also amplify important speech frequencies. Before ReSound One, manufacturers have had to simulate this effect with behind the ear hearing aids which is obviously no substitution for the real thing.
Added benefits of the placement of the extra microphone in the ear are much better wind noise suppression and easier phone calls (when not using the wireless audio streaming facility with your mobile phone).
In the toughest noise environments, you can activate Ultra Focus. Like an invisible beam of sound detection, it concentrates on the speech of the person in front of you, without isolating you from other sounds, for comfort and safety.
All Access Directionality gives you access to all the sounds around you, putting you in charge of which sounds you want to focus on – not your hearing aids.
ReSound One offers the best rechargeable battery life in the hearing aid world for well over a day of worry-free use. For added flexibility, two different charger options serve as stylish, portable and protective cases, ideal for traveling and storage.
Choose the Premium Charger with an onboard battery for up to three days of quick charging on the go, without the need for a power outlet, or the smaller Standard Charger that gives you all the power you need in a small elegant design.
The powerful technology built into ReSound One helps you feel confident enough to have conversations in situations that you might have avoided in the past.
Stream audio directly from your iPhone or Android smartphone to ReSound ONE hearing aids and control them with the ReSound Smart 3D app, all via the stable Bluetooth Low Energy. (Note- Android connectivity is on a limited number of handsets, where not possible you can use the ReSound Phone Clip).
A versatile range of wireless accessories give you even more options to connect to the sounds and devices you enjoy every day, like TVs, remote microphones etc.