Preparation for your ear wax removal appointment
** Important – Please put olive oil or similar into both your ears before your visit (even if only one ear seems blocked), ideally for 2-3 days morning and evening. This will potentially make your treatment more pleasant and comfortable as well as reducing the chance of a return visit. We recommend Earol.
N.B. If you have a perforated eardrum, please speak to us or your healthcare professional first before applying oil.
Payment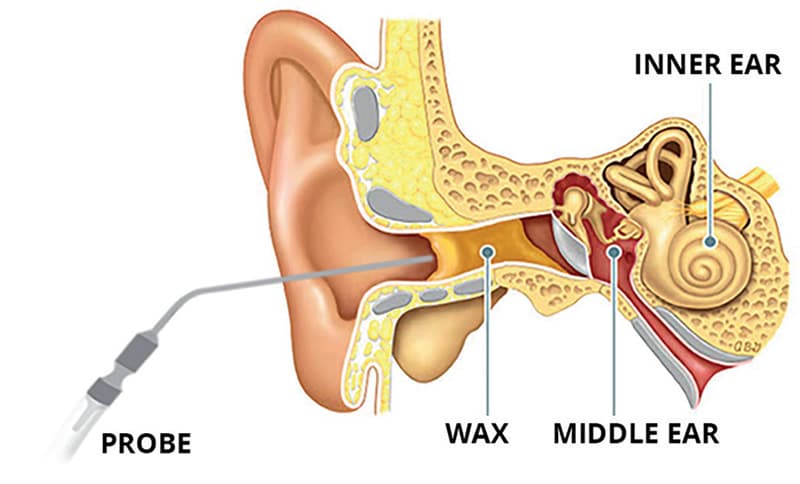 We accept card and cash on the day, £39 for one ear and £59 for both ears, if the ears are clear with nothing to remove we charge £25 and will offer advice on alternative treatment.
We are a fully functioning audiology clinic, our service can include video examination of the ear canal, a hearing screening check, tympanometry to assess middle ear dysfunction, GP referral if needed, and / or general hearing advice.
Safety and Hygiene
We can provide you with hand gel and a disposable face mask on request. For our part we will wear disposable gloves, apron and mask etc during the procedure and make use of disposable consumables. We work to the highest standards of cleanliness and hygiene.
NB If you would prefer us to wear a mask for the whole duration of your visit rather than just the actual procedure please just ask!
Our very experienced staff only use the very best equipment to offer all three main methods of ear wax removal (microsuction, irrigation and dry removal) to ensure a pleasant experience in a safe and professional environment.
If you are curious you can find details of the procedures we use to remove wax / debris from your ears here, including some detail on the risk factors to consider.
If you feel ill please tell us beforehand, we can always rearrange an appointment!
Arrival and Parking
When you arrive please park up in the marked spaces reserved for our clients right by our front door and call us to let us know of your arrival – our number is 01535 279285 – option 4.